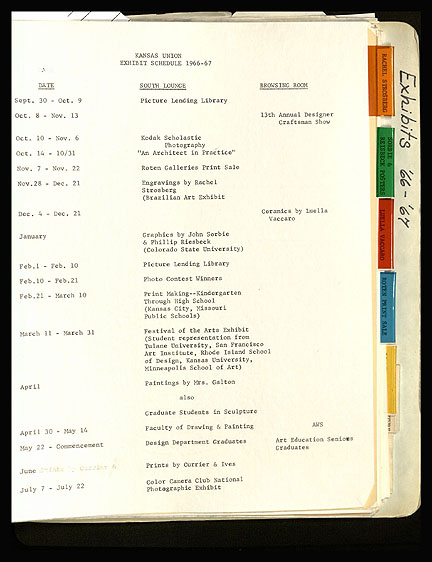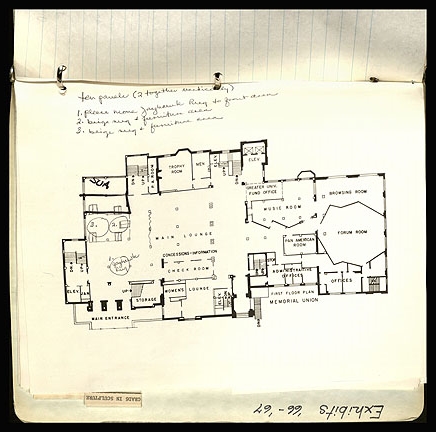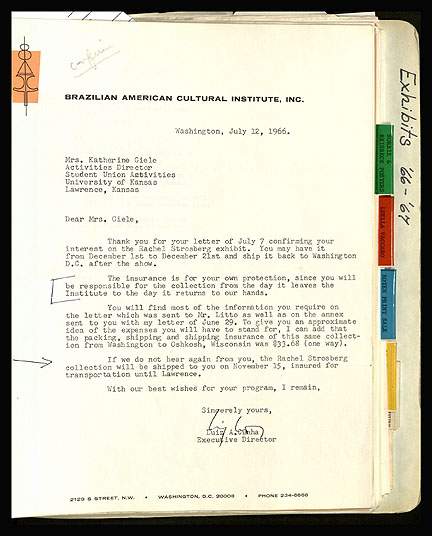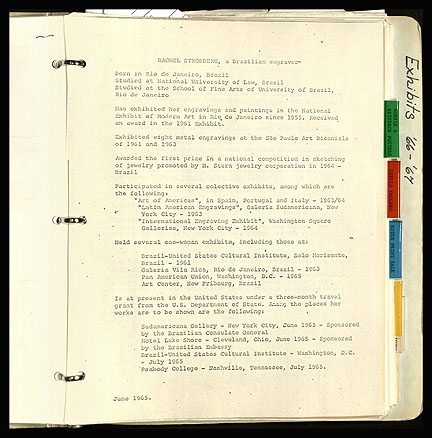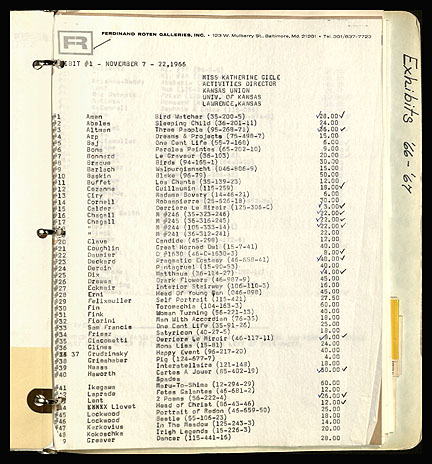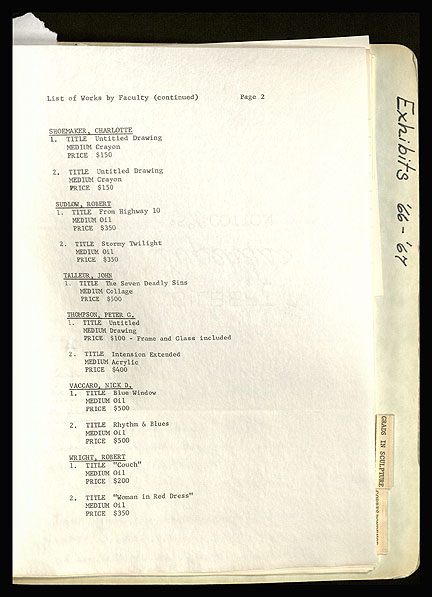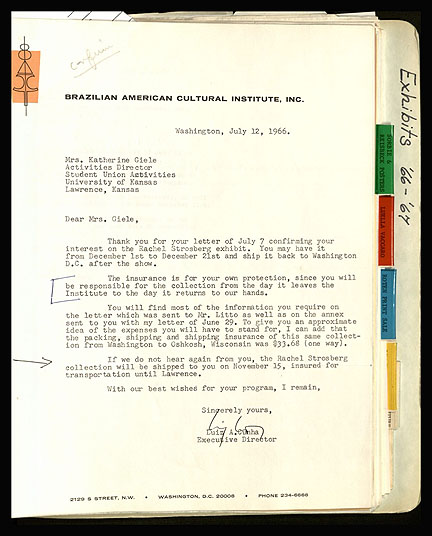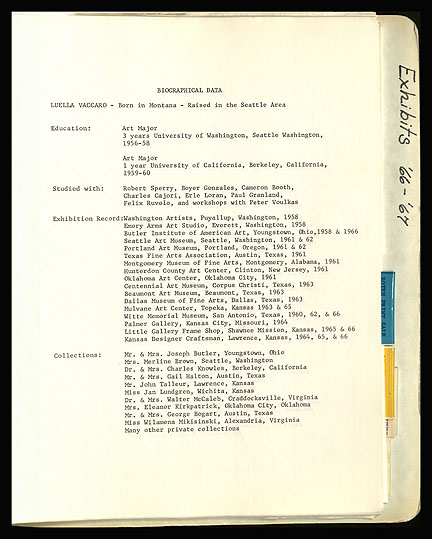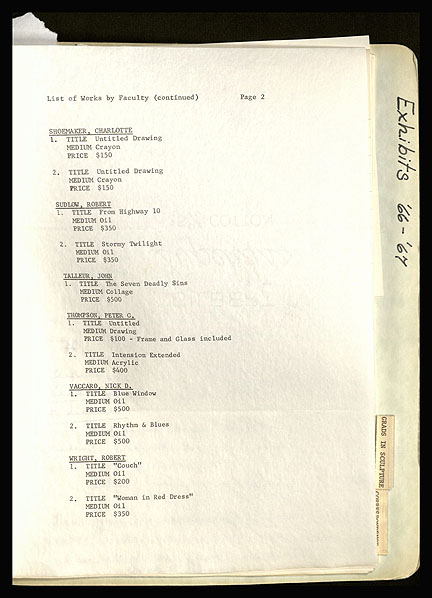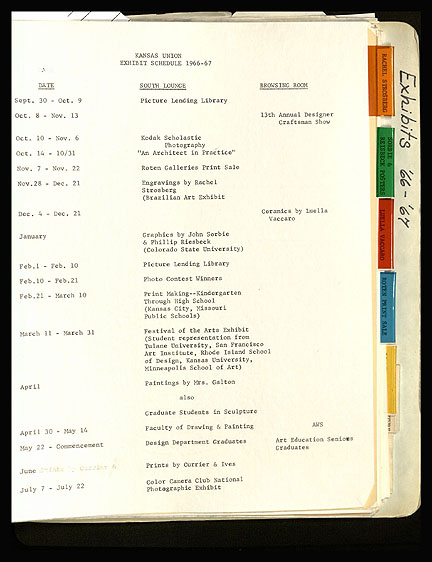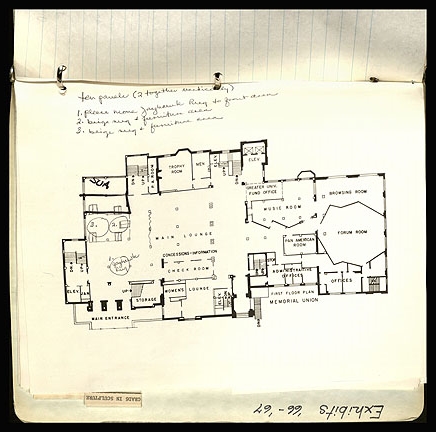 Memorial Union Floor Plan
Floor plan of the University of Kansas Memorial Union floor plan indicating areas where are would be showcased. (A designated gallery space was not a feature of the Union until a 1971 remodel)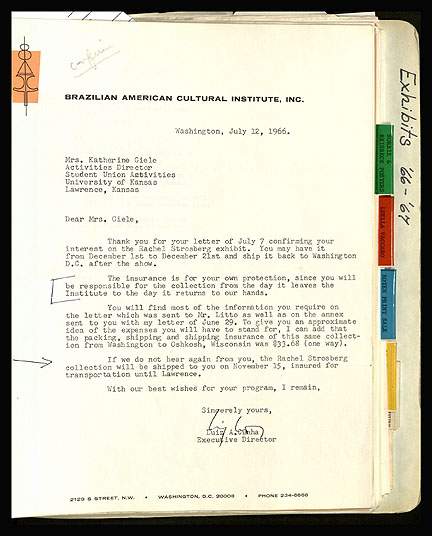 Rachel Strosberg
Correspondence with the Brazilian American Cultural Institute about the exhibition of the engravings of Rachel Strosberg.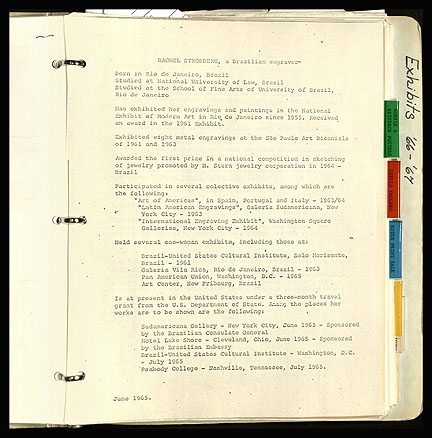 Phil Risbeck and John Sorbie
Artwork information for exhibition featuring Phil Risbeck and John Sorbie.
Luella Vaccaro
Biographical information about ceramicist Luella Vaccaro. The following images document the artwork selected for the exhibition.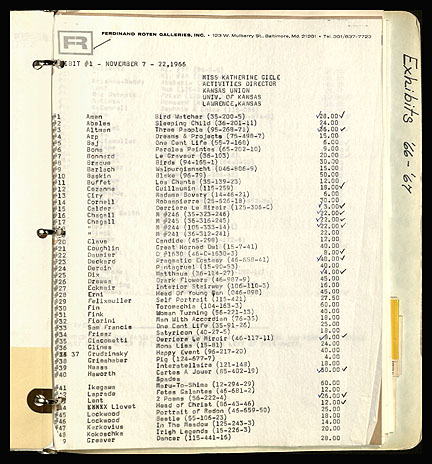 Young Collectors Club: Ferdinand Rotten Gallery, Balitmore
List of selected original prints to be sold at the Memorial Union. This was an event organized annually to allow members of the KU community to purchase original prints from major artists. Look at some of the names listed..and then look at the prices.
Painting and Drawing Faculty Show
List of KU Painting and Drawing faculty participating in the faculty exhibition. This image includes individual costs of artwork included in the show.
Press Release for Young Collectors Annual Original Print Sale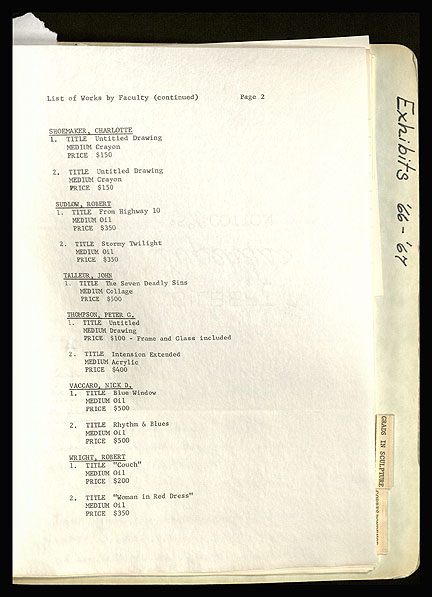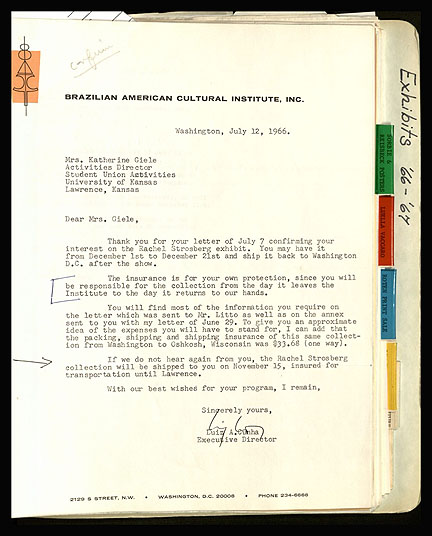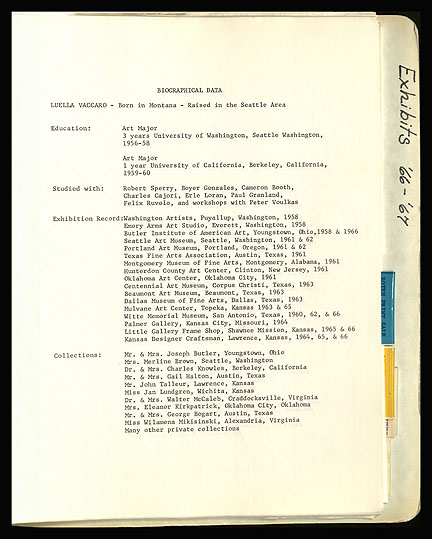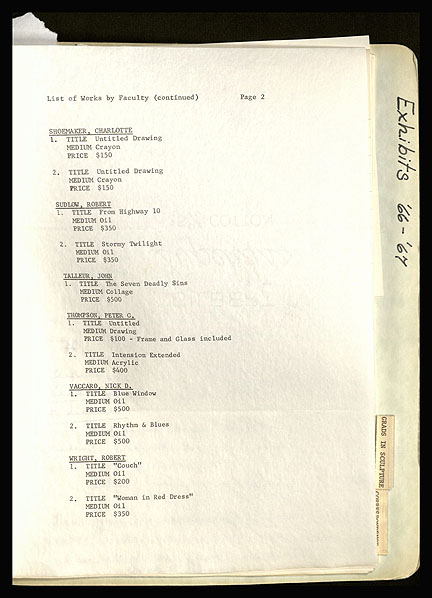 KU Graduate Student Exhibition
List of students and their departments of study to be showcased in the graduate student exhibition.