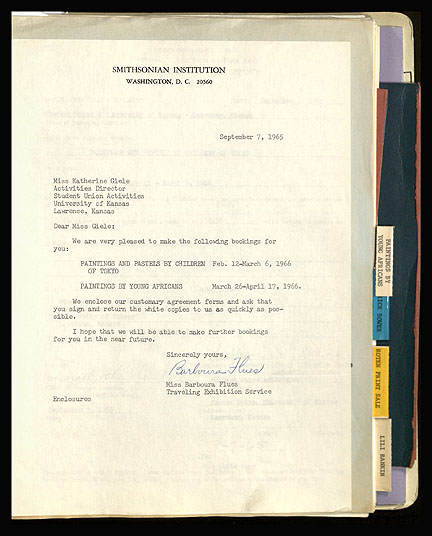 Beginning correspondence relating the the exhibition of Stuart Clare, an arrangement facilitated by Dr. Marilyn Stockstad.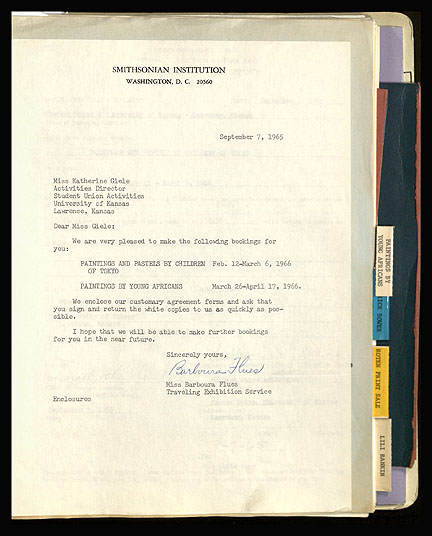 Smithsonian Travelling Exhibitions
Correspondence with the Simthsonian Institution about travelling exhibitons to be shown in the Memorial Union.
Young Collectors Club with help from Ferdinand Roten Gallery, Baltimore
The Union would host the Young Collectors Club annually and sell original prints from some major artists. Check out some of the names listed and then check those prices!
Lili Rankin Exhibition
The following are Images from the exhibition booklet accompanying the showcasing of the textile work of Lili Rankin throughout the Memorial Union.
IBM touring exhibition of Michelango models
The Union hosted a travelling exhibition sponsored by IBM which showcased models based on the drawings in inventions of Michelangelo. Promotional photos are included.